Area Map showing final Park location for Triangle.
.4 hectares which includes the Green P (26 spots) parking space at Queen.  Behind the Post Office.  Between Abell and Lisgar.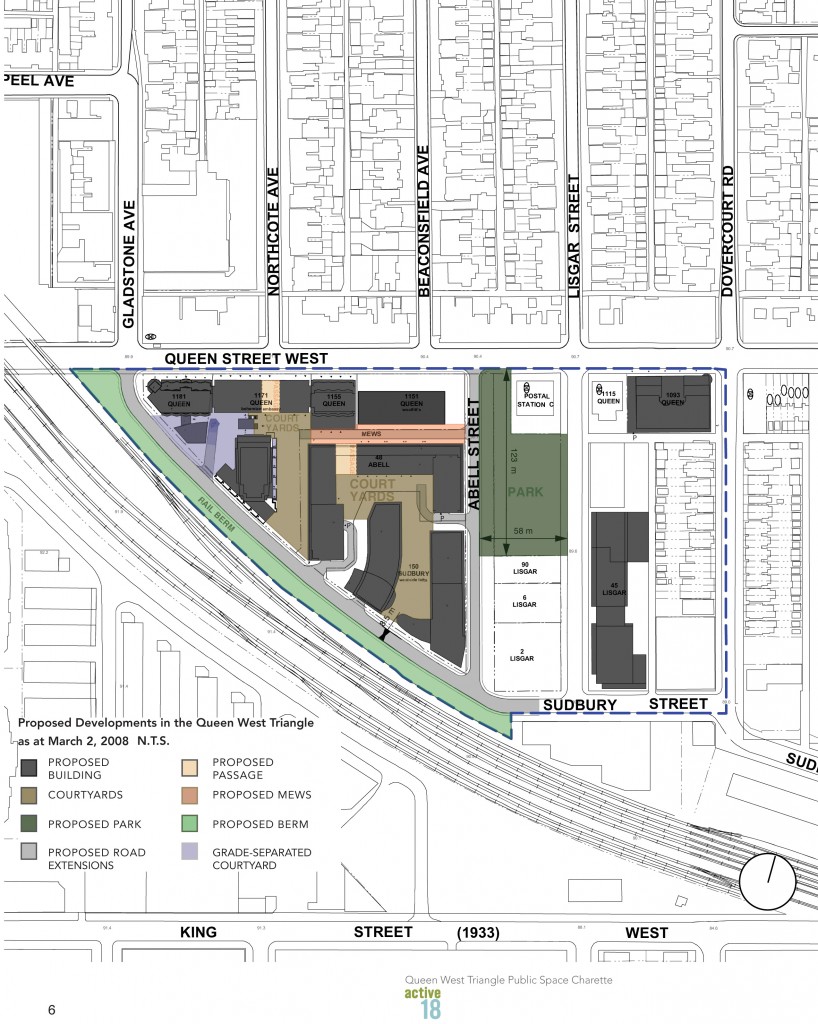 Potential locations scouted by Active 18 (shown on city map) for public art.
Future Park in Triangle
South Portion.
North Portion.